Catch Fish with
Mike Ladle

"HOME."

Information Page

SEA FISHING

For anyone unfamiliar with the site always check the FRESHWATER, SALTWATER and TACK-TICS pages. The Saltwater page now extends back as a record of over several years of (mostly) sea fishing and may be a useful guide as to when to fish. The Freshwater stuff is also up to date now. I keep adding to both. These pages are effectively my diary and the latest will usually be about fishing in the previous day or two. As you see I also add the odd piece from my friends and correspondents if I've not been doing much. The Tactics pages which are chiefly 'how I do it' plus a bit of science are also updated regularly and (I think) worth a read (the earlier ones are mostly tackle and 'how to do it' stuff).

The Second Wave

Steve Pitts and I have just written a new book on sea fishing - 'Operation Sea Angler – The Second Wave'. Publication date 6 June 2013. It follows a similar format to that of the best selling 'Operation Sea Angler' which was published in 1983 (hard to believe it was so long ago). This latest book is completely new information and covers lots of different aspects of sea fishing – from the shore, from boats and for everything from bass and cod to plaice and sole. It's available from Amazon, from book shops, online from

"Veals Mail Order"
and from the publishers
"Bloomsbury Publishing"

All the best,

Mike and Steve

As for the book, we think that Mel Russ says it all in his foreword -

I first met Mike Ladle when "Operation Sea Angler" was published almost thirty years ago. The book founded a revolution in our approach to sea angling. By translating the observations of fisheries scientists and their own experiences as life-long anglers into practical tactics, Mike and his pals, paved the way for saltwater lure and fly fishing to become widely accepted as mainstream methods. It's taken a while, but that revolution is now truly gathering pace.

Since then, inevitably, things have changed. For a start everyone has done a lot more fishing and equipment has improved almost beyond belief. Above all, there has been some stunning new research into the behaviour of the fish around our shores which is presented in "The Second Wave". Every keen sea angler will be able to use this revealing information to hone tactics and enhance catches.

In these days of climate change, pollution, overfishing and declining stocks, if you want to be a really successful saltwater angler you need 'an edge' and, although the authors don't pretend to catch fish on every trip (who does?), year after year they enjoy amazing sport with a range of species. Bass, cod, bream, wrasse, plaice, rays, mullet and mackerel are just a few of the fish that can provide fantastic action by applying some simple changes to tackle and tactics. Whatever your interest - beach casting, boat fishing, fly fishing, spinning, float fishing, jigging, livebaiting, trolling or free-lining - there's something to be gained by knowing a bit more about the fish you seek.

Of course, using decent gear and handling your tackle skilfully will always be useful assets but the truth is that you don't need to be a tournament caster or a millionaire to catch plenty of good fish. Rarely is the latest fancy 'rig', expensive Japanese lure or fashionable rod the 'secret' to success. More often a minor variation in where, when or how you fish can make all the difference to your catches. Whether you take your rod to the sea every day or once or twice a year, at home or on family holidays, this book will reduce the number of 'blanks' and improve the quality of your catches. Above all it will give you a good read and a feeling as near to wetting a line in the sea as you can get without leaving your house.

The pictures below are a few examples of recent research - there are many more!

If you have any comments or questions about fish, methods, tactics or 'what have you!' get in touch with me by sending an E-MAIL to - docladle@hotmail.com

The Second Wave!
Effectiveness of lures for bass.
What attracts cod and haddock to a bait.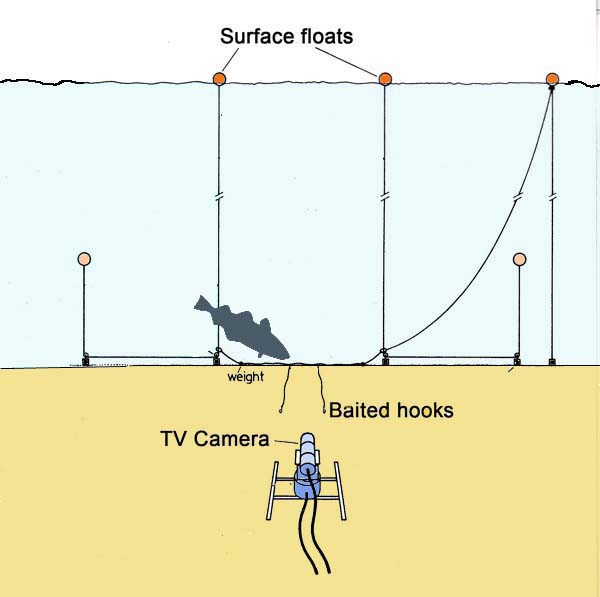 Where the biggest rays gather inshore.